FAVALICIOUS® Whole Roasted Fava Bean Snacks, small, magic, happy, crunchy and delicious.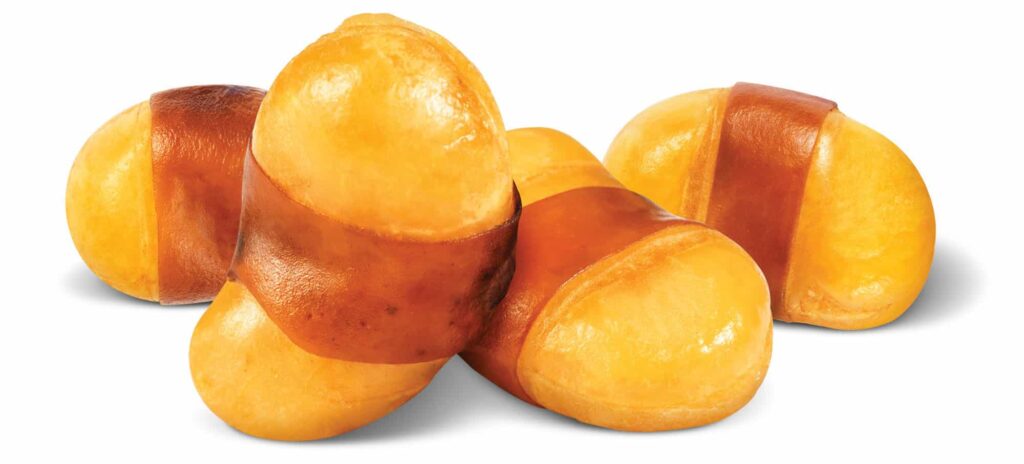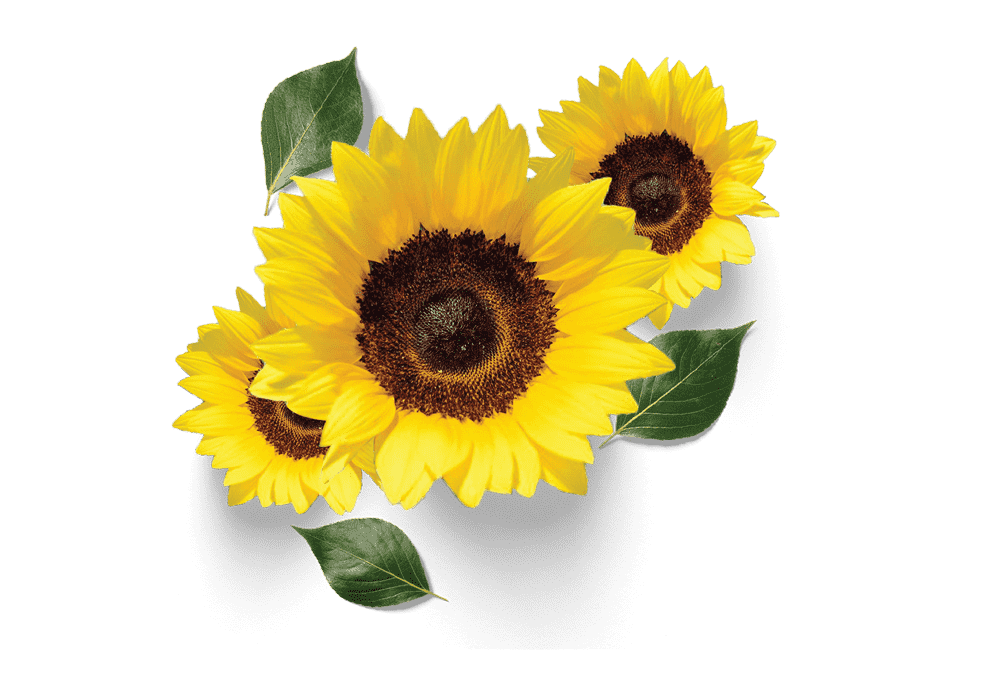 Simple. We lightly roast our PREMIUM BEANS with Expeller Press High Oleic Sunflower Oil, add natural flavors and… BOOM!!! FAVALICIOUS.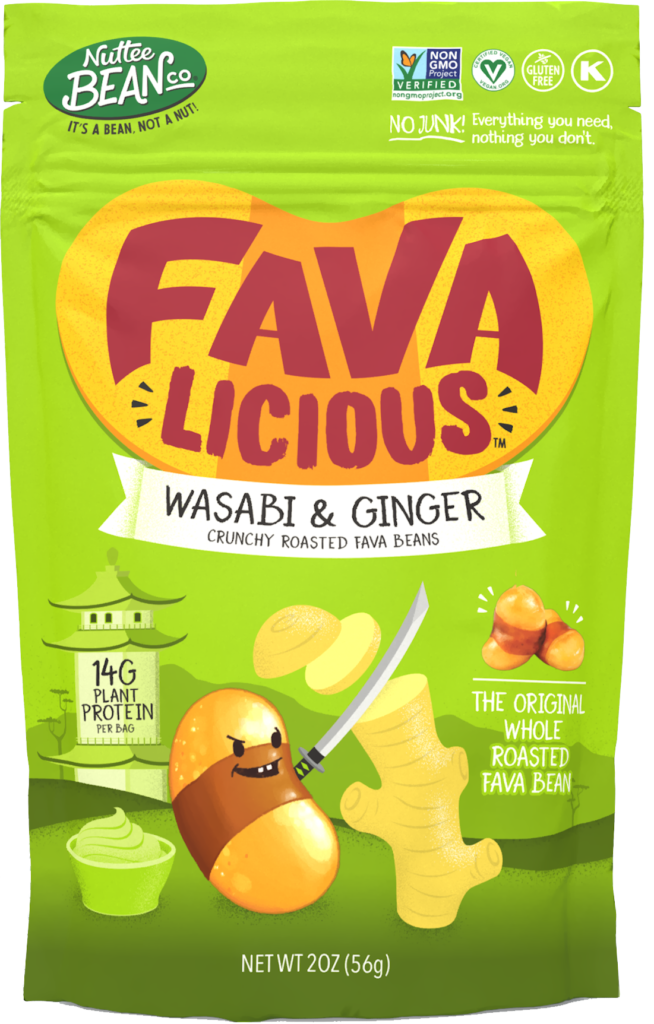 LEVEL UP you snacking GAME with 14 GRAMS of PLANT PROTEIN per bag
Favalicious is the fava bean, no-junk, high protein snack you need to power through the day.
The Nuttee Bean Co® is determined to make you enjoy eating vegetables. Nuttee Bean embraced the bean in 2017 and has been shining the spotlight on fava beans and their amazing nutrient profile ever since. Our priority is to create healthy, delicious snacks for everyone to enjoy.
And we do mean EVERYONE.​
FAVALICIOUS roasted fava beans are gluten free, certified vegan, palm oil free, trans fat and cholesterol free, low in sodium, and free from the top eight major food allergens.
Basically, there's no excuse to not love these beans.
Small batch roasted in an exclusive, allergen friendly "fava bean only" facility, our snacks come without risk of nut or gluten contamination, making them a safe and healthy option for the 32 million Americans living with food allergies. Don't worry, everyone else is allowed to enjoy them too.
Focused on creating delicious, healthy snacks in an era where food allergies are increasingly prevalent, Nuttee Bean Co® has arrived just in time.
FAVA BEANS… THE MAGIC BEANS!
Fava beans (commonly known as broad beans outside North America, and commonly known as delicious beans wherever you live) may be an ancient food, but they've still got it. These tasty morsels date back to at least 6000 BC, but they're looking pretty good for their age and are an excellent source of many essential nutrients.
Favas are packed full of plant protein and fiber, and contain very high levels of folate, which is important for cardiovascular health and oh so important during pregnancy! These magic little beans are also a rich source of manganese (important if you like having healthy bones), copper (important if you like having a functioning brain) and many other essential micronutrients. And it's not like you have to eat a bucket of favas to reap the benefits – just ONE CUP of cooked fava beans contains 44% of your recommended daily folate intake, 36% of your recommended manganese intake, and 22% of your recommended copper intake.
Entrepreneurs are changing the world and with it, the way we eat! If we want a more compassionate, inclusive, and better world, why not start with something as basic and fundamental as food? Making food more inclusive is at the forefront of our mission. We believe nobody should be left behind!
That's why we decided to work with one of the most inclusive foods: Fava Beans.
The first part of our mission is to change how people snack. We set out to do this by breaking unhealthy eating habits with a nutritious yet delicious product: FAVALICIOUS. The second step is to make it inclusive – to include people with food allergies and other dietary restrictions. The last part of our mission is to get them into the hands of everybody. FAVALICIOUS gives to missions and charities that help feed those in need. Our goal is to make sure that no kid goes hungry.
I first learned of Fava Beans during my travels around the world. For me, it was love at first bite. I knew I had to bring them home! They are delicious and nutritious… but what sold me on Favas is the agricultural sustainability of the crop. Fava beans are "nitrogen-fixing" plants, which means they enrich the soil with nitrogen as they grow. – Frank (Founder)
We pride ourselves in sourcing the best ingredients to deliver the best quality, taste, and texture without sacrificing any of the nutritional benefits. Actually, they are so substantial a person could survive on them alone.
Everything you need. Nothing you don't. No JUNK!